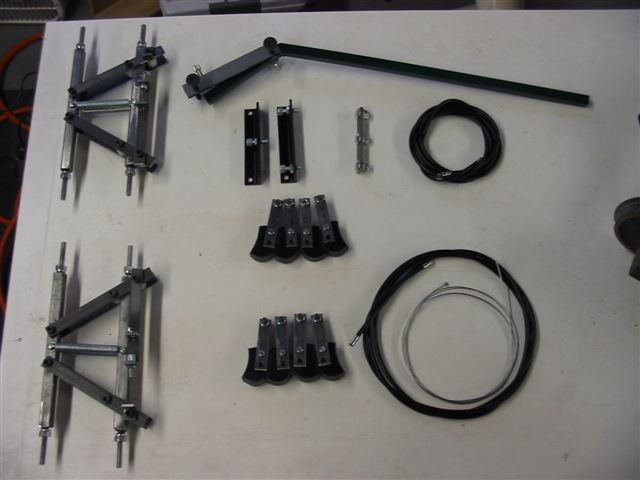 The are the components that I used to build the brakes.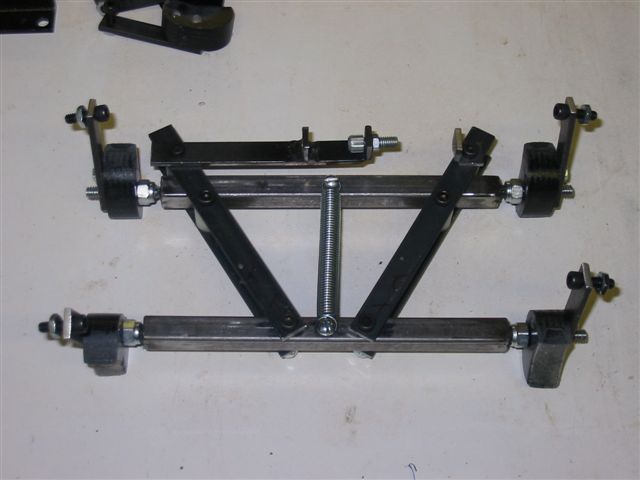 After assembly, this is what the assembly look like.
View from the top of the truck. The trucks were purchased from Mountain Car.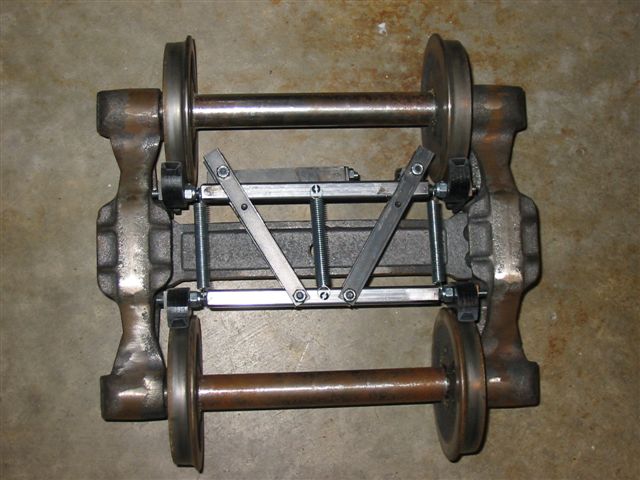 Bottom view of the brakes. It takes four springs to pull the shoes off the wheels. This is due to the friction in the cables.
Bottom view of the truck.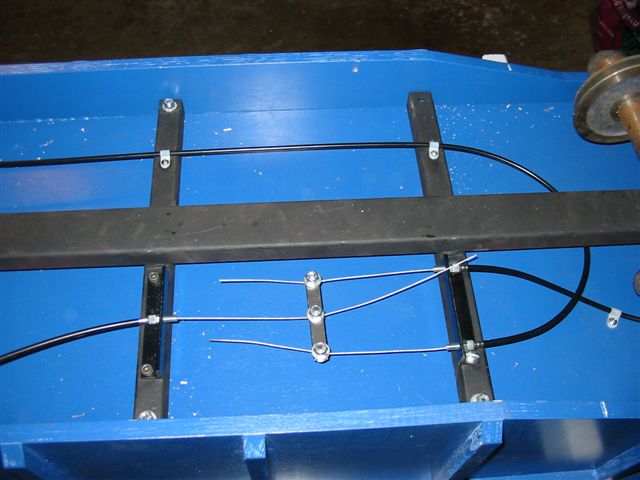 To operate the brakes both wheels are hooked up to bicycle brake cables. The bar shown in the photo above equalizes the force applied to the brake handle.