Air Brakes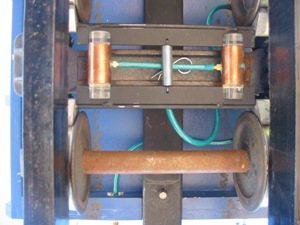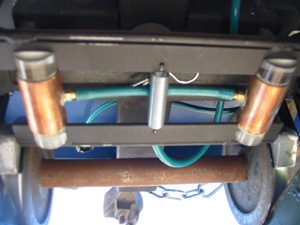 In winter 2005, I decided that I would place air brakes in all three of my riding cars. I had used a brake package manufactured by a supplier but had problems with captive nuts falling off. Therefore I decided to make them myself. The final product works well and I have not had any problems. The best part is that they are inexpensive and my train will now stop on a dime. I have provide below a complete set of drawings for the brakes. All that is needed to build a set of brakes is basic metal working tools and a lathe for machining the pistons. Please send me an email if you are interested in building a set and have questions.
List of Materials
7/8" U-cup Seals (McMaster-Carr part# 9691K52)
7/8" Nylon 6/6 Rod (McMaster-Carr part# 8538K22)
Brake Shoes (Cannonball Ltd.)
Washer Cap Pushnut - Zinc Chromate Steel - 3/16" stud diameter (McMaster-Carr part# 94803A027)
Century Spring - Extension Spring with Hook Ends - 0.04" wire / 0.44 Dia / 2" long
3/4" (7/8" ID) Copper Coupling (Hardware Store)
1/8" x 1/2" steel
1/8" x 3/4" steel
3/16" steel rod
2006BrakesDrawing.pdf (13k) - Version 1
2008BrakesDrawing.pdf (14k) - Version 2
2012BrakesDrawing.pdf (13k) - Version 3
---
Construction Pictures
Click on the pictures below for a larger image.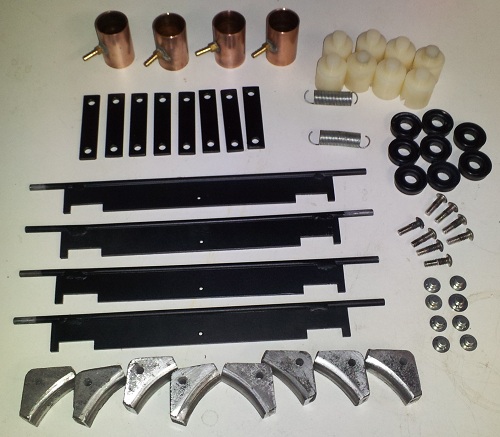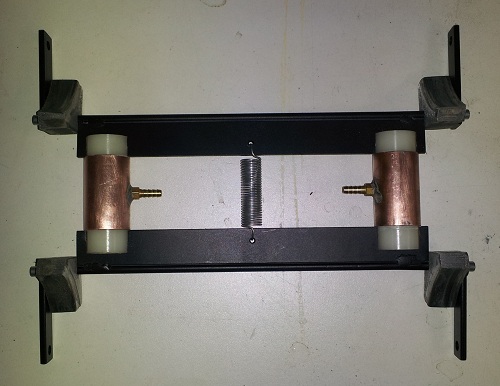 © Wassell, 2012